Last Updated on January 22, 2023 by Milton Campbell
What Is A Performance Management System?
An employee management system is a process by which employees' work is measured and documented. The data from this process allows managers and supervisors to assess what does and does not work in their business and how to improve on it.
This system should be in place for every employee in your company. These systems are used in many different industries and have a wide variety of uses, from the most basic of "doing the job" to complex strategies of salesmanship and customer service.
A PMS can be as simple as an excel document that tracks metrics for an employee's performance, or it can be as complicated as an entire database that includes everything from sales numbers, team goals, project specifics, profitability reports, etc.
PMS software is typically cloud-based or networked on a server and accessible by all employees who need it. It allows managers to find information quickly and easily so they can make informed decisions about their employees' progress throughout the year.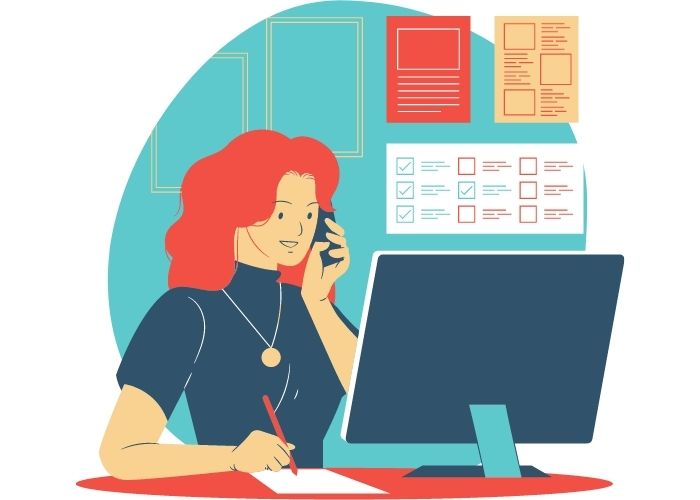 Advantages Of Using A System
A performance management system is a tool used to monitor the performance of your employees. Allowing you to make necessary changes to improve their performance. The main advantage of using a performance management system is that it helps you in identifying poor performers, whether they are new or old employees. It also helps you to assess the progress of your employees and to set goals for them.
The following are some of the other advantages of using a performance management system:
Helps in monitoring the attendance of your employees.
Allows you to measure their productivity.
Helps you to evaluate your employees, and also gives them an opportunity to improve their skills.
Helps in motivating your employees by providing them feedback about their performances.
Allows you to understand if any employee is underperforming and if yes, then what has caused it.
Helps you to know if there is any problem with the working environment or if there are any personal issues affecting their work output.
What Does A Employee Management System Consist Of? (Performance Management System Examples) 
Initial Feedback
Initial feedback is given at the beginning of the performance cycle. This is when you tell an employee exactly what is expected of them.
Midterm Feedback
This type of feedback is given during the middle of the performance cycle. During this session, you discuss with the employee how they are currently performing and what they can do to improve or maintain.
End Of Term Feedback
Subscribe now for more Growth Tactics
This comes at the end of the performance period and the discussion is based on how the employee performed during the specified period and what they can do to improve. This may also have performance-based awards attached to it.
Although managers should have set feedback sessions, it's important to give continuous feedback throughout the performance cycle. This is typically considered informal feedback.
Informal feedback is provided on an ongoing basis during regular interactions with employees. This can be accomplished through one-on-one meetings, team meetings, telephone calls, or emails.
See Related: 35 Professional Development Topics for You and Your Team
How To Create Your Own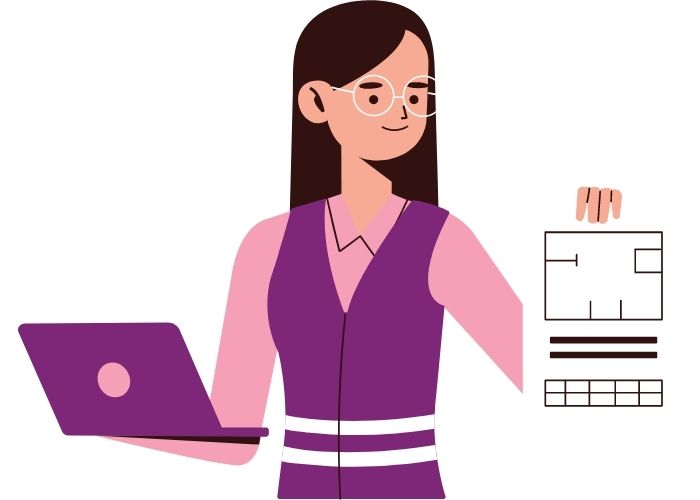 One of the biggest problems with many organizations is that they don't have a performance management system in place. This results in employees not being rewarded for a job well done and at the same time leads to an increase in errors and mistakes. If you are currently experiencing these problems, then it's important to understand how to develop a performance management system that will improve your organization's performance.
Here are some tips on how to create a performance management system:
Identify your goals or objectives: First, you need to identify your goals and objectives for the organization. Do you want to increase sales? Reduce employee turnover? Or make sure that supplier information is up-to-date? Identifying your goals will help you determine what you need to do to accomplish them.
Assess current practices: Once you've identified your goals, assess your current practices. What systems are in place now? What are they doing well? Where can they be improved? Take the time needed to understand what is working and what isn't.
Develop a plan: Once you've assessed your current practices, develop a plan for how to reach your goals. Determine which steps need to be taken and which areas need improvement. Then, make a list of tactics or strategies for addressing the areas that need to be improved.
Implement the plan: Now that you have a plan, you need to implement it. This means letting the employees know exactly what the new system will be and how it will work.
Performance Management Tools List
Billed as the fastest way to start a company, Monday.com is changing how teams manage themselves. Known for its intuitive interface, the application helps employers and employees improve their productivity by scheduling meetings, assigning tasks, and generating reports to gain visibility into projects.
IntelliHR performance management software empowers organizations to gain the most out of their employees. From performance management to employee development, intelliHR's suite of benefits is available at affordable pricing.
PeopleStreme is a performance management system that helps you get the most out of your people while they achieve their best results, bringing capability, visibility, and focus to your organization.
Final Thoughts
Performance management systems have changed the work culture by keeping track of people's skills, strengths, weaknesses, and the progress they have made. The aim is to improve employee performance and help managers make more informed decisions about who to promote. Performance management is essential to drive an industry's qualitative outcome.
Putting the right system in place for your organization and team will help build a better, more productive group of employees.
Did you find this article useful? Share it using the buttons below.