What is a Vision Board?
A vision board is also known as a dream board or visual board. They are a creative way to visually represent your dreams and goals. Think of it as a collage of your dreams and goals. Vision boards come in many shapes, sizes, and forms. For example, you can make one out of poster board or a digital version on a site like Pinterest. All vision boards have one thing in common they are filled with images that correlate to a person's dreams and goals.
Continue reading to learn how to make a vision board. If you don't want to make a physical version, check out the section on vision board apps.
Maximum Achievement Goal Planner – Learn the key to success with these proven goal setting techniques to achieve personal and professional prosperity from BrianTracy.com.

Why Do I Need to Make a Vision Board?
I'm glad you asked. A vision board helps you stay focused on your dreams and goals. One of the biggest challenges people face when it comes to achieving their goals is staying focused. Vision boards also help provide clarity on your goals in life. Probably one of the biggest things vision boards do is reinforce your dreams and goals into your subconscious mind. When this happens your subconscious will do things to get you closer to your goals possibly without you even noticing. To have the best chance at achieving the goals you need to live breathe and sleep your goals.
You can make a vision board in under an hour, at either low cost or even free and the only risk you have is the risk of being exactly where you are now. The chance of finally achieving your goals well outweighs the risk of losing an hour.
How to Make a Vision Board (Physical)
Supplies Needed to Make a Vision Board
Poster Board – This will be the background for your board.
Scissors – To cut images for your board.
Magazines or Printer – This is for getting images to put on your board.
Glue – To stick the images to your board.
Markers – To write or draw on your vision board.
Construction of Your Dream Board
Step 1
First, determine what your short, medium, and long-term goals are. A great way to do this is by using SMART goals.
Step 2
Second, choose what images you would like to represent those goals and cut or print them out. For example, if you want to own your own house you can select a few images of houses you like and cut them out.
Step 3
Next, place the images in the chronological order of your goals. Don't glue them down until you have them all prepositioned to your liking.
Step 4
Now that you have all your images in place, you can glue them onto the board.
Step 5
Once all the images are in place you can use the marker to draw anything you would like to draw. For example, you might want to add a timeframe to various goals, so maybe you write 2022 under your short-term goals, 2025 under your medium-term goals, and 2035 under your long term goals.
Step 6
Ok, this is the important one. Admire your work and hang it up somewhere that you see it quite often so it can remind you what you are trying to achieve.
Advantages of Making a Physical Board
Taking the extra effort to make a vision board that you can hang up can add some benefits. Putting in the effort will help cement the goals and visions in your mind. It will also make you a little proud every time you look at it because you made it.
Disadvantages of Making a Physical Board
It does take a little extra work and time to build a physical vision board. There are also some expenses included in making a vision board in this way. Like the cost of supplies.
All in all, I prefer to make my vision boards this way because I feel like it is more effective than creating a digital vision board. Putting in the work makes me a lot more likely to utilize it and I seem to get greater results from it but I have used both throughout my life.
How to Use Pinterest to Make a Digital Vision Board
Another cool idea is making a dream board using Pinterest. If you don't know what Pinterest is, it's like a social search engine with images. Within Pinterest, you can create boards and save images that other people have uploaded. This could be a great way to create an online vision board. All you have to do is find images that align with your goals and dreams. Also, many of these images lead to blogs or websites that may offer information on how to get closer to your dreams. You can sign up for a free account here.
Advantages of a Digital Board
A digital vision board is free so that is always great. Also, you can make a digital board in as little as 10 minutes. Another awesome advantage with digital vision boards is the fact that you can look at it anywhere as long as. you have a smartphone.
Disadvantages of a Digital Board
Like I stated above, I prefer the physical vision board because I feel like the digital version is less personal. Also with the physical version, it can be so much larger than the digital version. In the end, the important part is making your board and using it so either the physical version or the digital version can be very effective in achieving your goals.
Vision Board Apps
There are apps for just about everything these days and vision board apps are great for conveiniance and mobility. These apps are great for bringing vision boards straight to your tablet or mobile device.
Corkulous
Corkulous is a vision board app that has the look of a corkboard and pictures to bring the old fashioned look to your digital vision board. This app is currently only available for iOS.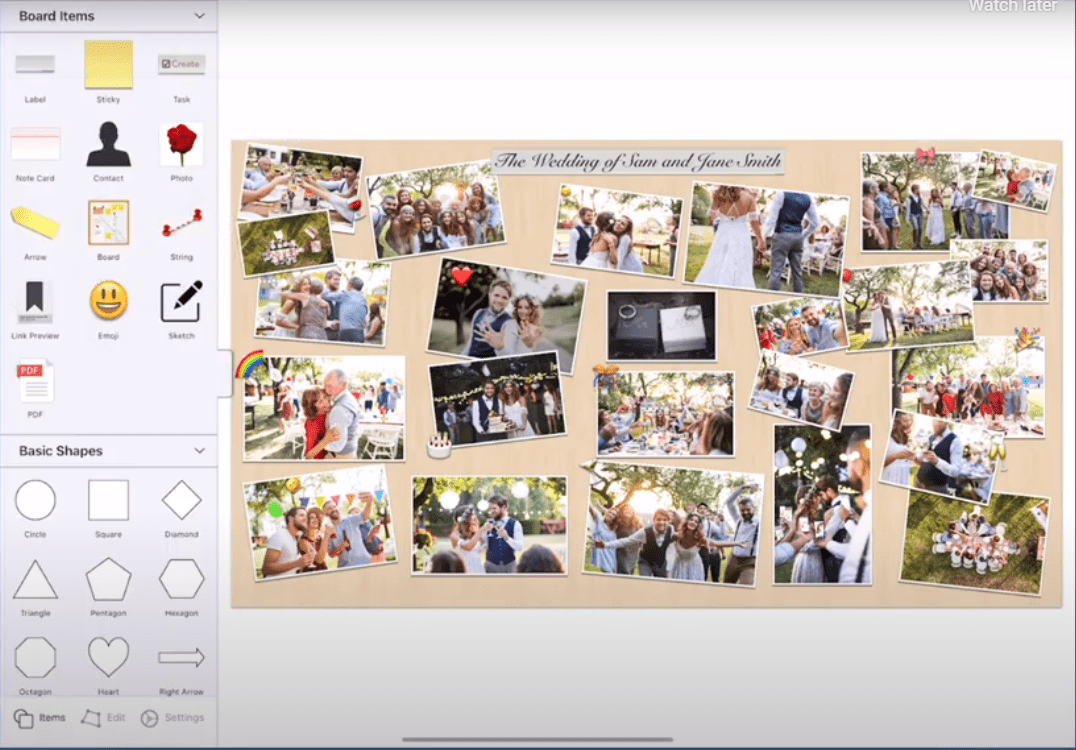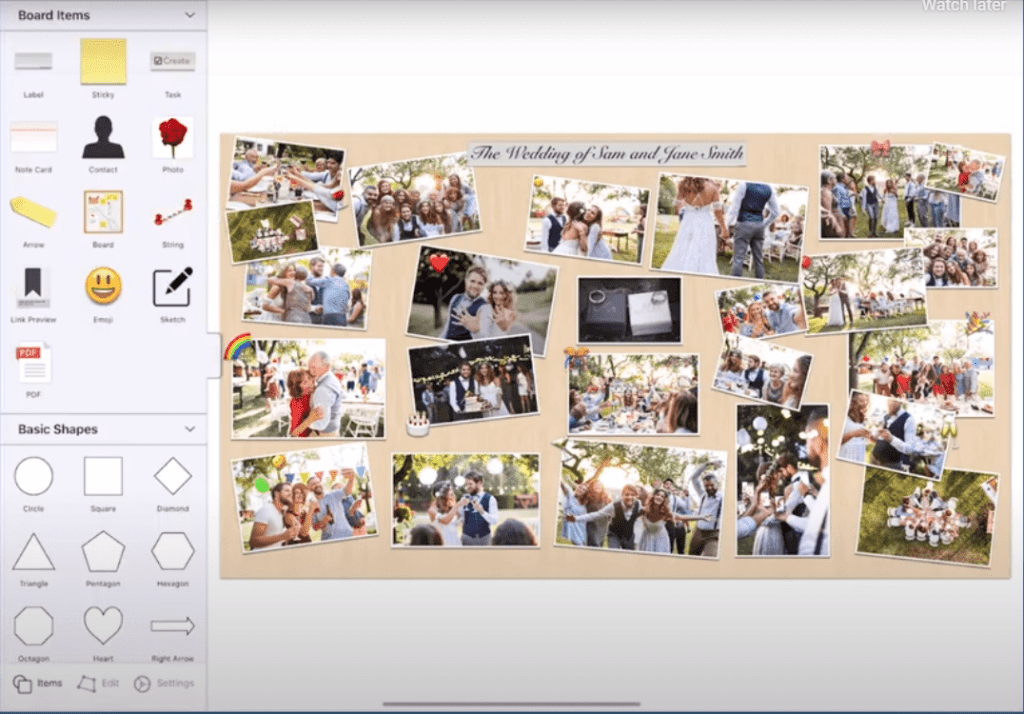 The Science of Self-Confidence Training Kit eliminate the Fear that Stops you from Succeeding at BrianTracy.com.

Jack Canfield Vision Board by Mogulworx
Jack Canfield is a best selling author in the field of leadership and self-development, and he has a vision board app. This app is very simple to use and looks great. This app is available on Android and Apple.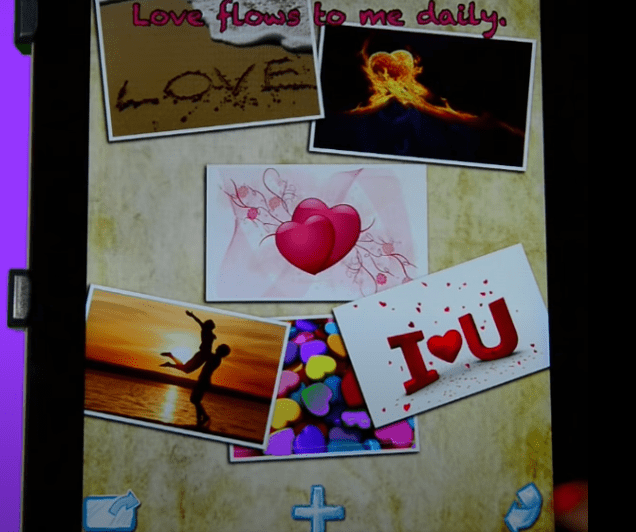 My Vision Board by Magnetic Labs
My Vision Board by Magnetic Labs is another great vision board app that is not only good for creating a vision board but also tracking goals. This app is also filled with positive affirmations which are great for motivation and overall happiness. This app is available on Android only.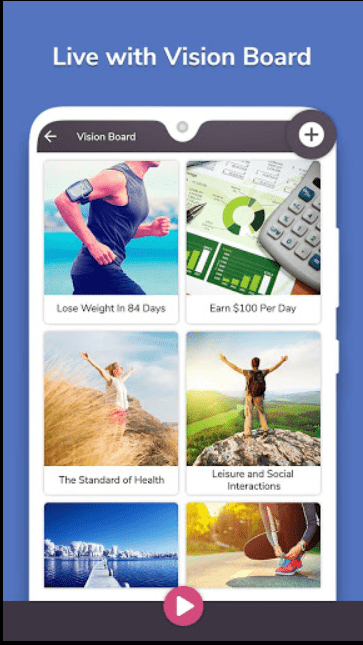 Vision Board Examples
Classic Vision Board Example
Brain Sensei – 100% PMP Pass Guarantee!

Pinterest Vision Board Example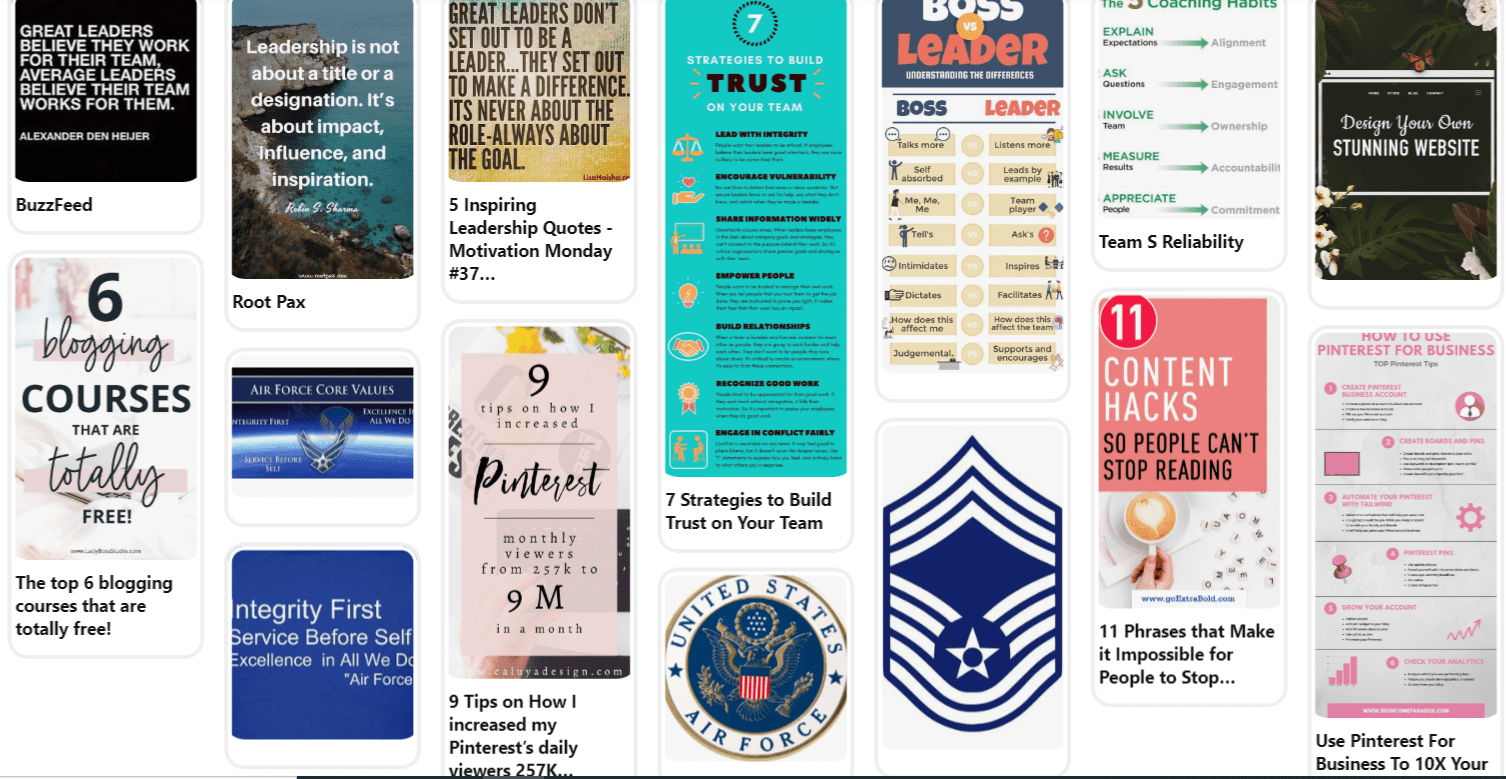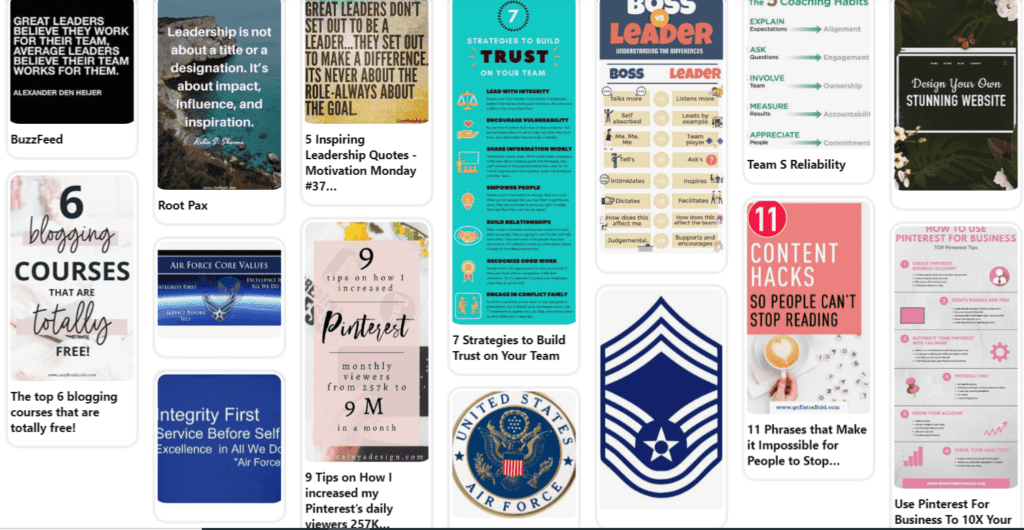 Vision Board Template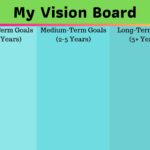 Final Thoughts
I'm a firm believer that our subconscious has a lot to do with whether we achieve our goals or not and creating a dream board is a great way to reinforce your goals into your subconscious. I have had many vision boards throughout my life as my goals have changed over time. I believe they have helped me achieve much of the success I've achieved and they will surely help you. It doesn't matter if you use a physical dream board, digital vision board, or a vision board app. What matters is that you get out there and make yours. Now begin your journey of success and happiness and make your board today.
If you enjoyed this article on how to make a vision board, please don't forget to share using one of the buttons below.