Last Updated on May 13, 2023 by Milton Campbell
Corporate event planning plays a crucial role in the success and growth of businesses and organizations. It involves the organization and execution of events such as conferences, product launches, team-building activities, and networking events, which are essential for enhancing brand visibility, fostering collaboration, and driving business growth.
A well-planned corporate event not only creates a positive impression of the company but also strengthens professional relationships and showcases the organization's values and culture. By investing in corporate event planning, businesses can effectively communicate their message, engage their target audience, and ultimately, achieve their strategic goals in a competitive market.
What is Corporate Event Planning?
Corporate event planning is the process of organizing and executing various types of events for companies and organizations. These events can range from small team-building activities to large-scale conferences, and they play a crucial role in promoting a company's image, fostering collaboration, and enhancing employee morale.
The Purpose of Corporate Events
Corporate events serve multiple purposes, such as launching new products, celebrating milestones, or providing training and development opportunities. They can also help to strengthen relationships with clients, partners, and employees, as well as create networking opportunities for attendees.
Types of Corporate Events
There are several types of corporate events that businesses can host, including:
Conferences and seminars
Trade shows and expos
Team-building activities
Holiday parties and celebrations
Award ceremonies
Product launches
Training workshops
Each event type requires a unique approach to planning and execution, depending on the target audience, goals, and desired outcomes.
The Role of Corporate Event Planners
Corporate event planners are professionals who specialize in organizing and managing events for businesses. They work closely with their clients to understand their needs, set objectives, and develop a comprehensive plan to ensure the event's success. Responsibilities of corporate event planners may include:
Venue selection and negotiation
Budget management
Creating event timelines and schedules
Coordinating with vendors and suppliers
Designing event themes and décor
Managing event logistics, such as transportation and accommodations
Ensuring compliance with permits and regulations
The Importance of Corporate Event Planning
Effective corporate event planning is essential for businesses to achieve their goals and create memorable experiences for attendees. By investing time and resources into organizing well-planned events, companies can:
Strengthen their brand image and reputation
Foster collaboration and team spirit among employees
Generate new business leads and opportunities
Improve employee retention and satisfaction
Provide valuable learning and networking experiences
In conclusion, corporate event planning is a vital aspect of business operations that can contribute to a company's growth and success. By understanding the purpose and types of corporate events, as well as the role of event planners, businesses can better plan and execute events that leave a lasting impression on attendees.
How to Plan a Successful Corporate Event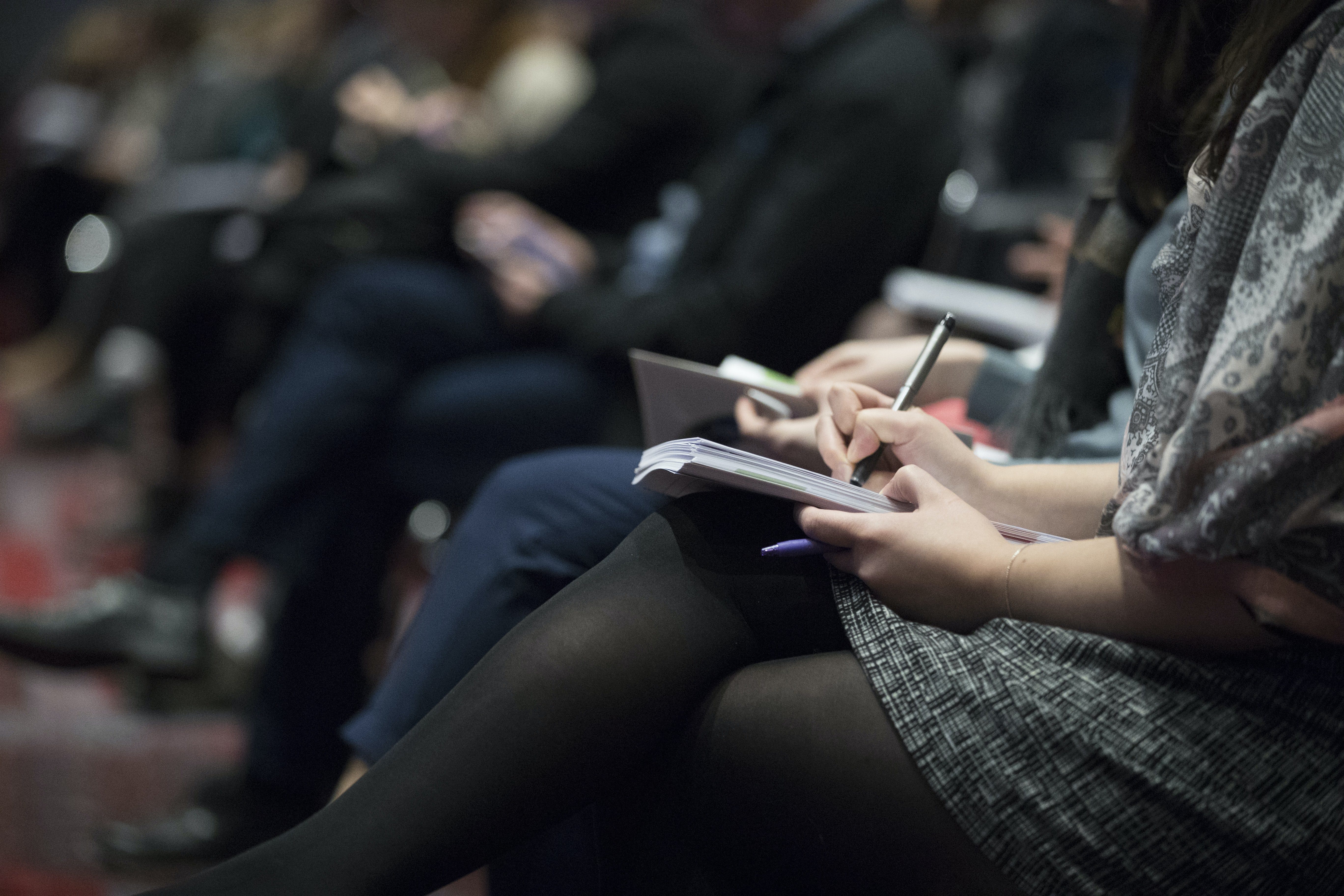 Planning a successful corporate event can be a challenging task, but with proper organization and attention to detail, you can create a memorable experience for your attendees. Follow these step-by-step guidelines to ensure your event runs smoothly.
Step 1. Set Clear Objectives
Before diving into the planning process, it's crucial to establish the goals and objectives of your event. Determine the purpose of the event, whether it's to launch a new product, celebrate a milestone, or provide networking opportunities. Having clear objectives will guide your planning decisions and help you measure the event's success.
Step 2. Develop a Budget
Creating a realistic budget is essential for managing the costs associated with your event. List all potential expenses, such as venue rental, catering, entertainment, and marketing. Be sure to allocate funds for unexpected expenses and track your spending throughout the planning process.
Step 3. Choose the Right Venue
Selecting the perfect venue is a critical aspect of event planning. Consider factors such as location, capacity, accessibility, and available amenities. Ensure the venue aligns with your event's theme and objectives and can accommodate your guests comfortably.
Step 4. Plan the Agenda
Develop a detailed agenda that outlines the event's schedule, including presentations, workshops, and networking sessions. Allocate sufficient time for each activity and incorporate breaks to keep attendees engaged and energized.
Step 5. Select Reliable Vendors
Partner with trustworthy vendors who can provide high-quality products and services for your event. Research and compare options for catering, entertainment, and equipment rentals. Obtain quotes and negotiate contracts to secure the best deals.
Step 6. Promote Your Event
Effective marketing is crucial for attracting attendees to your event. Utilize various promotional channels, such as social media, email campaigns, and press releases. Create engaging content that highlights the benefits of attending your event and encourages registration.
Step 7. Prepare for the Unexpected
Despite careful planning, unforeseen challenges may arise during your event. Develop a contingency plan to address potential issues, such as weather-related disruptions, technical difficulties, or last-minute cancellations.
Step 8. Evaluate Event Success
After your event, gather feedback from attendees to assess the event's success and identify areas for improvement. Analyze key performance indicators, such as attendance numbers, social media engagement, and post-event surveys, to measure the effectiveness of your planning efforts.
By following these steps, you can plan a successful corporate event that achieves your objectives and leaves a lasting impression on your attendees. Remember, thorough preparation and attention to detail are essential for creating a memorable and engaging event experience.
Corporate Event Planning Checklist
Use this comprehensive checklist to guide you through the planning process and ensure you cover all aspects of organizing a successful corporate event.
Pre-Planning
Set clear goals and objectives for the event
Develop a realistic budget
Assemble an event planning team
Determine the event date and time
Create a detailed planning timeline
Venue Selection
Research potential venues
Evaluate venue location, capacity, and amenities
Confirm venue availability for the event date
Negotiate and sign a contract with the selected venue
Vendor Management
Research and select catering services
Arrange for entertainment, speakers, or performers
Secure equipment rentals, such as audio/visual equipment and furniture
Coordinate with vendors on delivery and setup schedules
Event Promotion
Develop a marketing plan and promotional materials
Create an event website or registration page
Utilize social media, email campaigns, and press releases to promote the event
Monitor registration and ticket sales
Event Logistics
Plan the event agenda and schedule
Design event signage, name badges, and printed materials
Arrange transportation and accommodations for attendees, if necessary
Coordinate with the venue on setup and breakdown schedules
Staffing and Volunteers
Determine staffing needs and recruit volunteers or hire event staff
Assign roles and responsibilities to staff and volunteers
Provide training and orientation for event staff and volunteers
On-site Management
Set up event signage and directional signs
Ensure proper setup of audio/visual equipment and furniture
Conduct a final walk-through of the venue to address any last-minute issues
Oversee event registration and check-in process
Manage event schedule and coordinate with speakers and performers
Post-Event Activities
Collect feedback from attendees through surveys or interviews
Evaluate event success based on key performance indicators
Send thank-you notes to attendees, speakers, and vendors
Conduct a post-event debrief with the planning team to identify areas for improvement
By following this checklist, you can ensure a smooth planning process and execute a successful corporate event that meets your objectives and leaves a lasting impression on your attendees.
Corporate Event Planning Software Solutions
The Need for Event Planning Software
Corporate event planning can be a complex process, involving numerous tasks, deadlines, and stakeholders. To streamline the planning process and improve efficiency, many event planners are turning to event planning software solutions.
Top Features to Look For
When selecting event planning software, consider the following essential features:
Event Registration: Simplify the registration process with customizable forms, automated confirmations, and secure payment processing.
Attendee Management: Easily track attendee information, communicate with guests, and manage seating arrangements.
Agenda and Schedule Management: Create and edit event agendas, assign speakers or performers, and share real-time updates with attendees.
Venue and Vendor Management: Compare and manage venue options, coordinate with vendors, and track contracts and invoices.
Budget Management: Monitor expenses, create budget forecasts, and generate financial reports.
Marketing and Promotion: Design and send email campaigns, create event websites, and track engagement through social media integrations.
Top Event Planning Software Solutions
Here are some popular event-planning software solutions to consider:
Making the Right Choice
Selecting the right event planning software depends on your specific needs, event size, and budget. Consider signing up for free trials or demos to test each platform's features and usability before making a decision. By choosing the right software solution, you can streamline the planning process, save time, and ensure a successful corporate event.
Best Event Management Companies in the US
In this blog section, we will introduce some of the top event management companies in the US. These companies have a proven track record of delivering exceptional events and creating unforgettable experiences for their clients.
Colin Cowie Lifestyle is a renowned event planning company led by celebrity event planner Colin Cowie. They specialize in creating luxurious, high-end events, including weddings, corporate events, and private parties. With a keen eye for detail and a commitment to excellence, Colin Cowie Lifestyle has become a trusted name in the industry.
David Tutera is a leading event planning company founded by celebrity event planner and TV personality David Tutera. Known for his elegant and innovative designs, David Tutera has planned events for numerous celebrities and high-profile clients. The company offers a wide range of services, including event design, planning, and production.
Sequoia Productions, led by Cheryl Cecchetto, is a full-service event management company with over 30 years of experience in the industry. They are known for producing large-scale events, such as the Governors Ball for the Academy Awards and the Emmy Awards Governors Ball. Sequoia Productions offers event planning, design, and production services for corporate, non-profit, and private events.
Eventique is an award-winning event-planning company based in New York City. They specialize in creating unique and memorable experiences for corporate events, product launches, and experiential marketing campaigns. With a team of creative professionals, Eventique is dedicated to delivering exceptional events that exceed client expectations.
TBA Global is a leading event management company with offices in the US, UK, and Canada. They offer a wide range of services, including event strategy, design, production, and technology solutions. TBA Global has worked with high-profile clients such as Google, IBM, and Samsung, showcasing their expertise in creating impactful events.
These top event management companies in the US have demonstrated their ability to deliver exceptional events and provide outstanding service to their clients. Whether you're planning a corporate event, a private party, or a large-scale production, these companies are sure to exceed your expectations and create an unforgettable experience.
Corporate Event Planner Education
In this blog section, we will explore the educational pathways and resources available for aspiring corporate event planners. A solid educational foundation can help you develop the necessary skills and knowledge to excel in this exciting and dynamic industry.
1. Formal Education
While a degree in event planning is not always required, having a formal education in a related field can be beneficial. Many event planners hold degrees in areas such as hospitality management, marketing, communications, or business administration. These programs often include coursework that covers topics like event coordination, budgeting, and marketing, which are essential for corporate event planning.
2. Certificate Programs
Certificate programs in event planning or event management can provide specialized training and education for those interested in corporate event planning. These programs typically cover topics such as event logistics, vendor management, and event marketing. Many colleges, universities, and professional organizations offer event planning certificate programs, both in-person and online.
3. Industry Certifications
Professional certifications can help you stand out in the competitive event planning industry. Two popular certifications for corporate event planners are the Certified Meeting Professional (CMP) and the Certified Special Events Professional (CSEP). These certifications require a combination of experience, education, and successful completion of an exam, demonstrating your expertise and commitment to the profession.
4. Workshops and Seminars
Attending workshops and seminars can help you stay current with industry trends, learn new skills, and network with other professionals. Many event planning associations, such as the International Live Events Association (ILEA) and Meeting Professionals International (MPI), offer educational events and resources for their members.
5. Networking and Mentorship
Networking with experienced event planners and seeking mentorship opportunities can provide valuable insights and guidance as you navigate the corporate event planning industry. Joining professional organizations and attending industry events can help you build connections and learn from the experiences of others.
In conclusion, a combination of formal education, specialized training, industry certifications, and professional networking can help you build a strong foundation for a successful career in corporate event planning. By investing in your education and staying current with industry trends, you can enhance your skills and become a sought-after event planner in the corporate world.
Wrapping It Up
In conclusion, corporate event planning is an indispensable aspect of modern business operations, providing a platform for companies to showcase their brand, connect with stakeholders, and drive growth.
By leveraging the expertise of skilled event planners, organizations can create memorable and impactful events that resonate with their target audience and reinforce their strategic objectives. As the business landscape continues to evolve, the importance of corporate event planning will only grow, making it a vital component of any organization's success strategy.
Did you enjoy this article on corporate event planning? Please share and subscribe.